Happy works of art
Judith's work really stands out. Whether it's a large painting or an illustration on a spectacle case, her distinctive style of painting with happy colours is everywhere. The power of repetition is also a recurring theme in her work, like a group of people or a pile of saucers.
Judith creates both autonomous and commissioned work and she illustrates for products. This diversity keeps her sharp and inspired. She is frequently told how happy her work makes people; she could not be given a greater compliment. Her work is fascinating and recognisable, a style of her own that she has developed over the years.
Paintings
Autonomous work
From large canvases to small sizes, repetition of people or objects is reflected in her work, providing it with rhythm. Always in happy, fascinating colours.
Commissioned work
Together with the client, she creates a unique work of art, by closely involving the client in the entire process. A beautiful gift for yourself or for someone else.
Illustrations
For many years, Judith has been illustrating a wide range of products for publisher Bekking&Blitz that are sold well at home and abroad: from spectacle cases, calendars, sets of cards to lipstick cases.
Products
For many years, Judith has been illustrating products for her publisher that are sold well at home and abroad. What started with a set of cards has expanded into a collection of calendars, spectacle cases, bags, magnets, notebooks and daily planners. Judith and the publisher work together closely. Take a look at the online shop for the product range; everything is for sale there as well.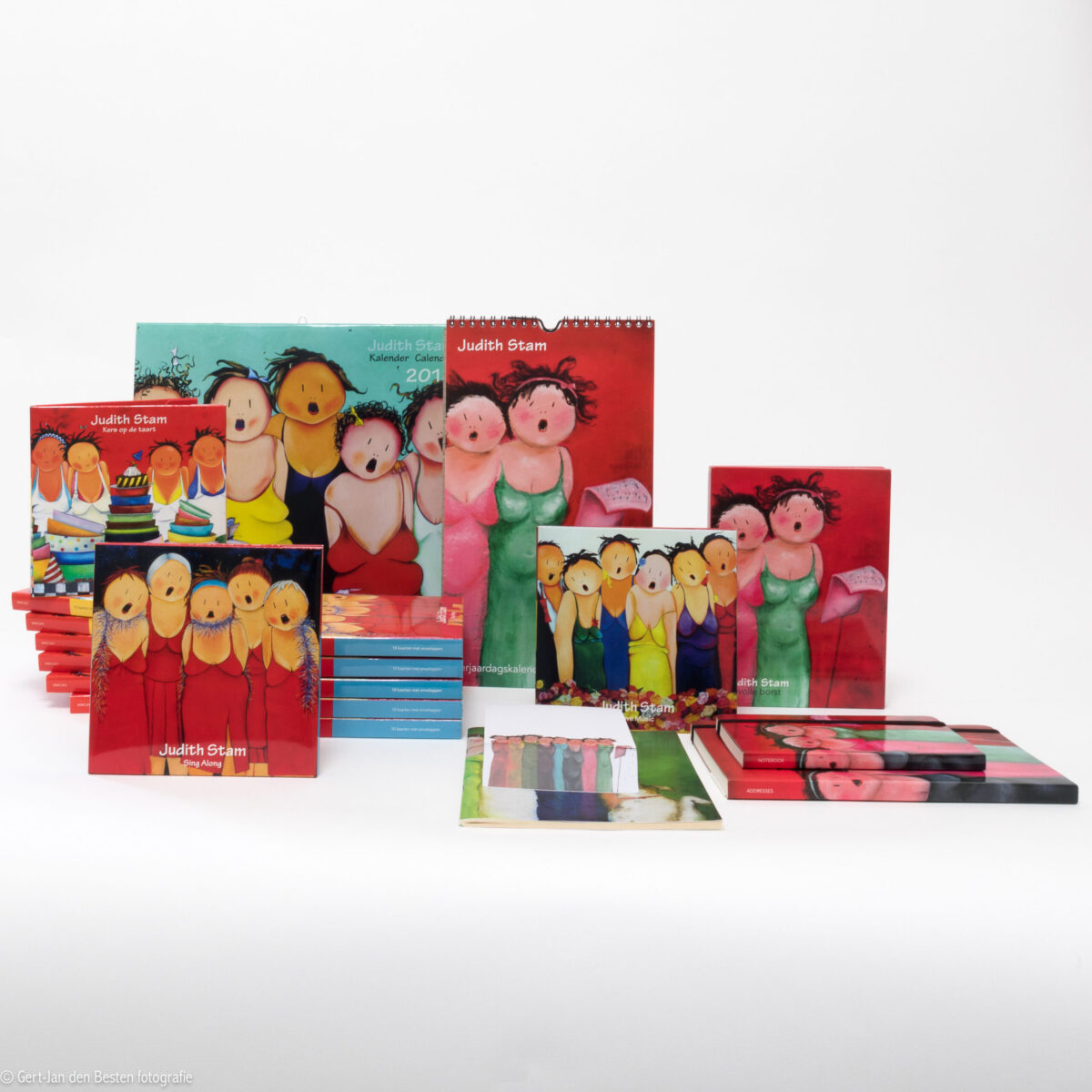 Studio address:
Voorstraat 114
8715 JD  Stavoren
T:  +31(0)6 12 50 61 91
E:  info@judithstam.nl
I can be reached at:
By appointment only