Autonomous work
When creating her own works, Judith can do whatever she wants. She prefers unusual formats, from very large canvases to very small ones. A common thread in her paintings is the power of rhythm. It could be a group of people or a pile of plates. Repetition provides order and peace, and the groups of people stand for togetherness. Happy, bright colours such as red and blue are also characteristic of her style.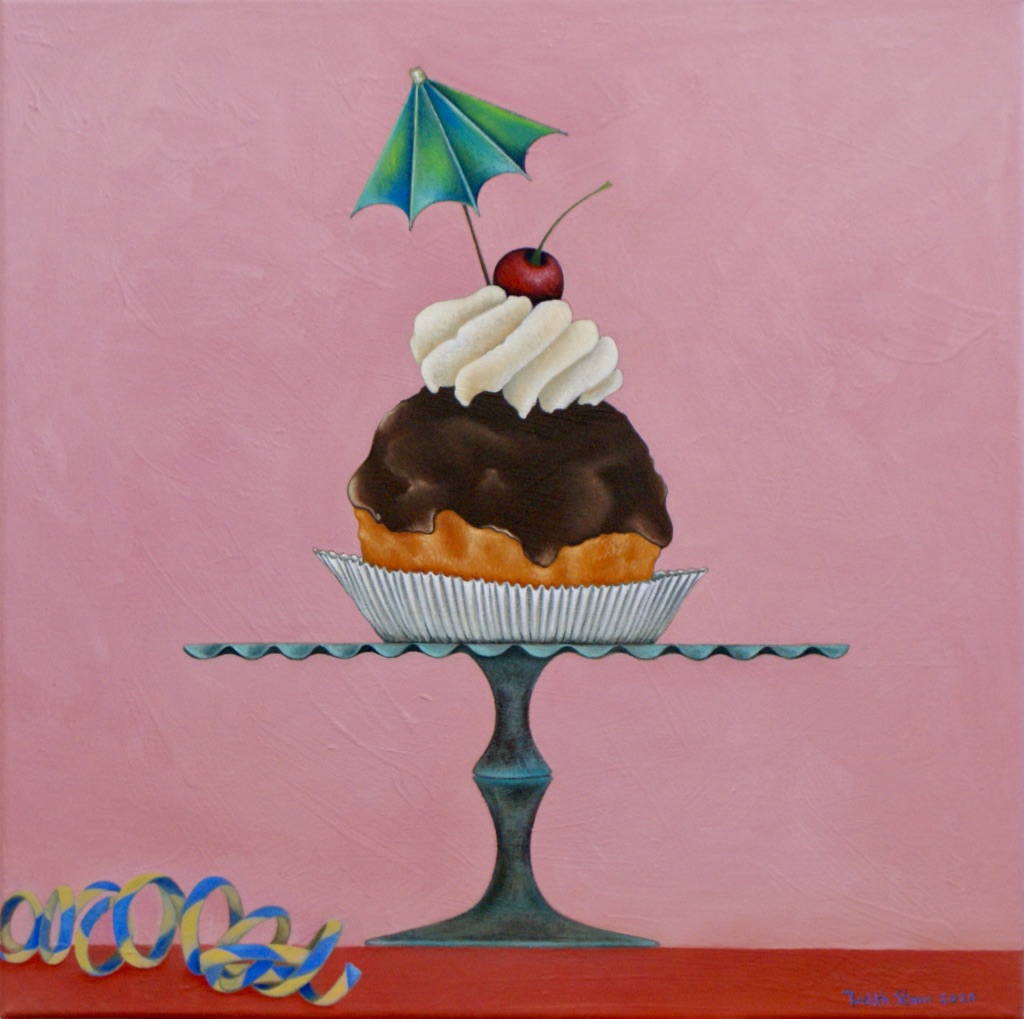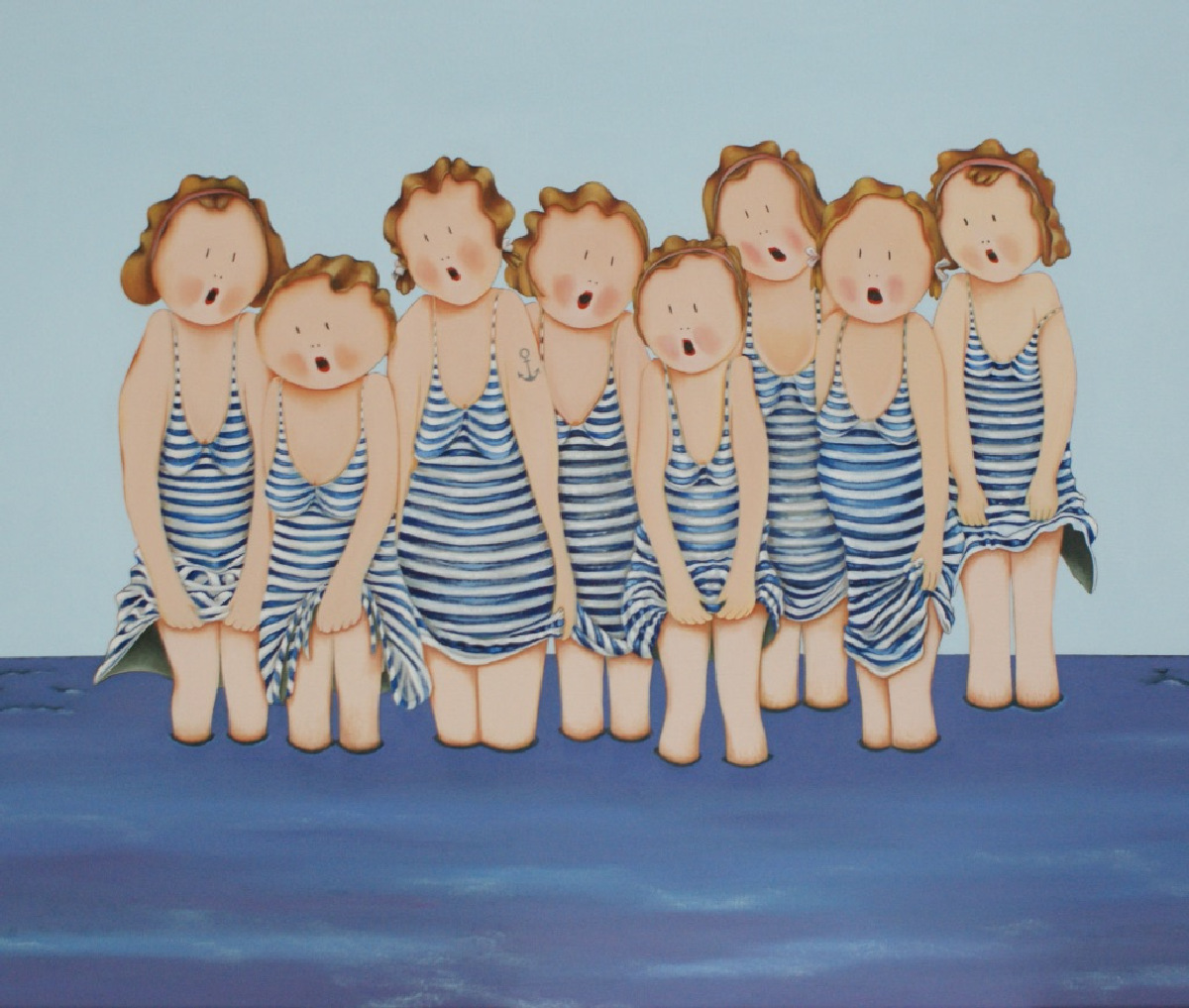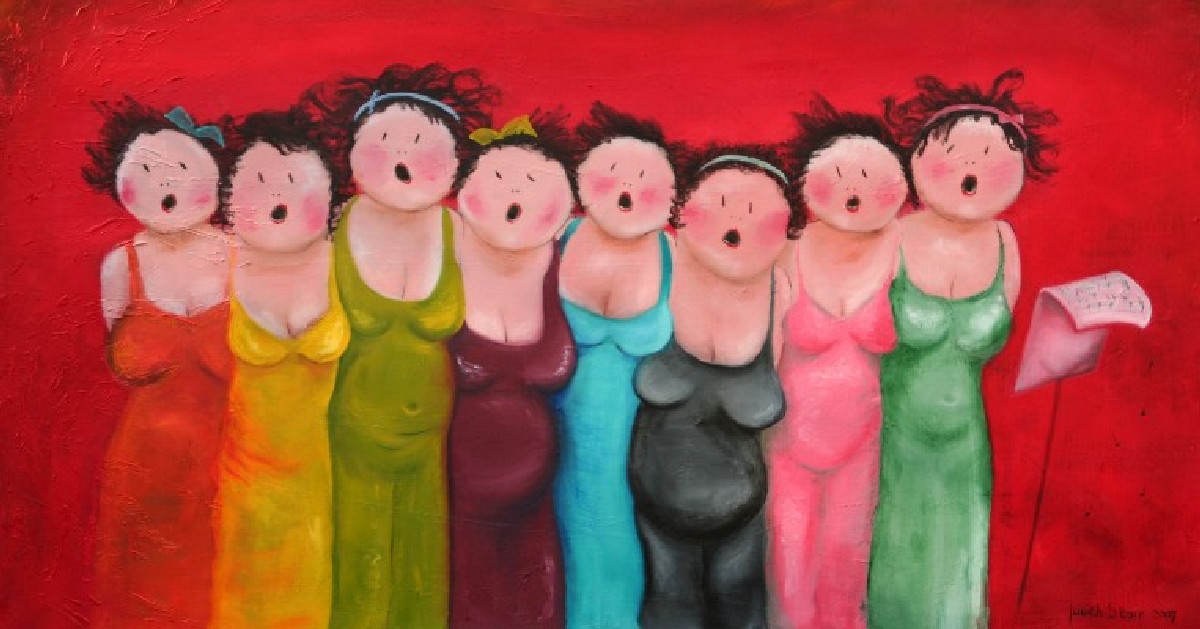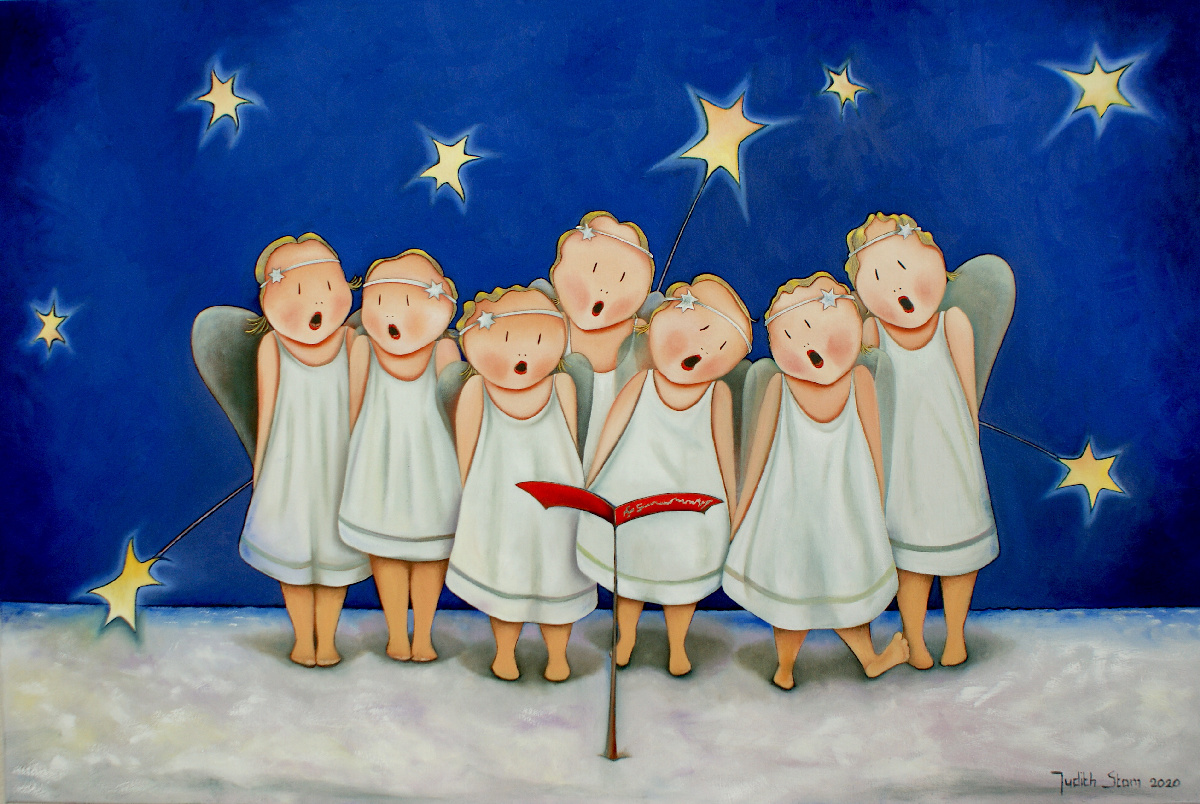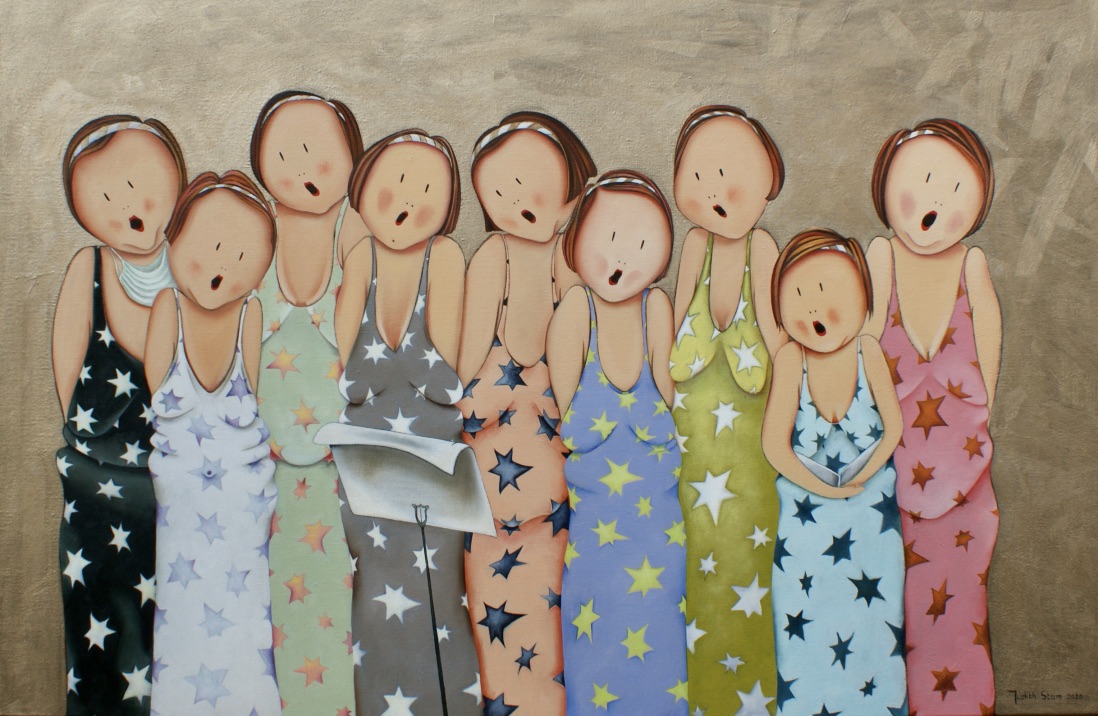 zingen aan zee voor website
Titel Uit volle borst. Olieverf op linnen. Afmeting 80x140 cm. Judith Stam
titel Gloria 80X120 cm. olieverf op linnen
schilderij ''in vogelvlucht'' afmeting 120x80cm. olie op linnen
Sterren op het doek 120X80 cm.
Commissioned work
Judith works closely with her clients to achieve the best results. Her commissions range from a still life for someone's kitchen to a painting of a landscape. The frameworks she is given are a challenge to bring the best out in herself. Closely involving the client in the entire process, from sketch to the final canvas, has resulted in many satisfied clients.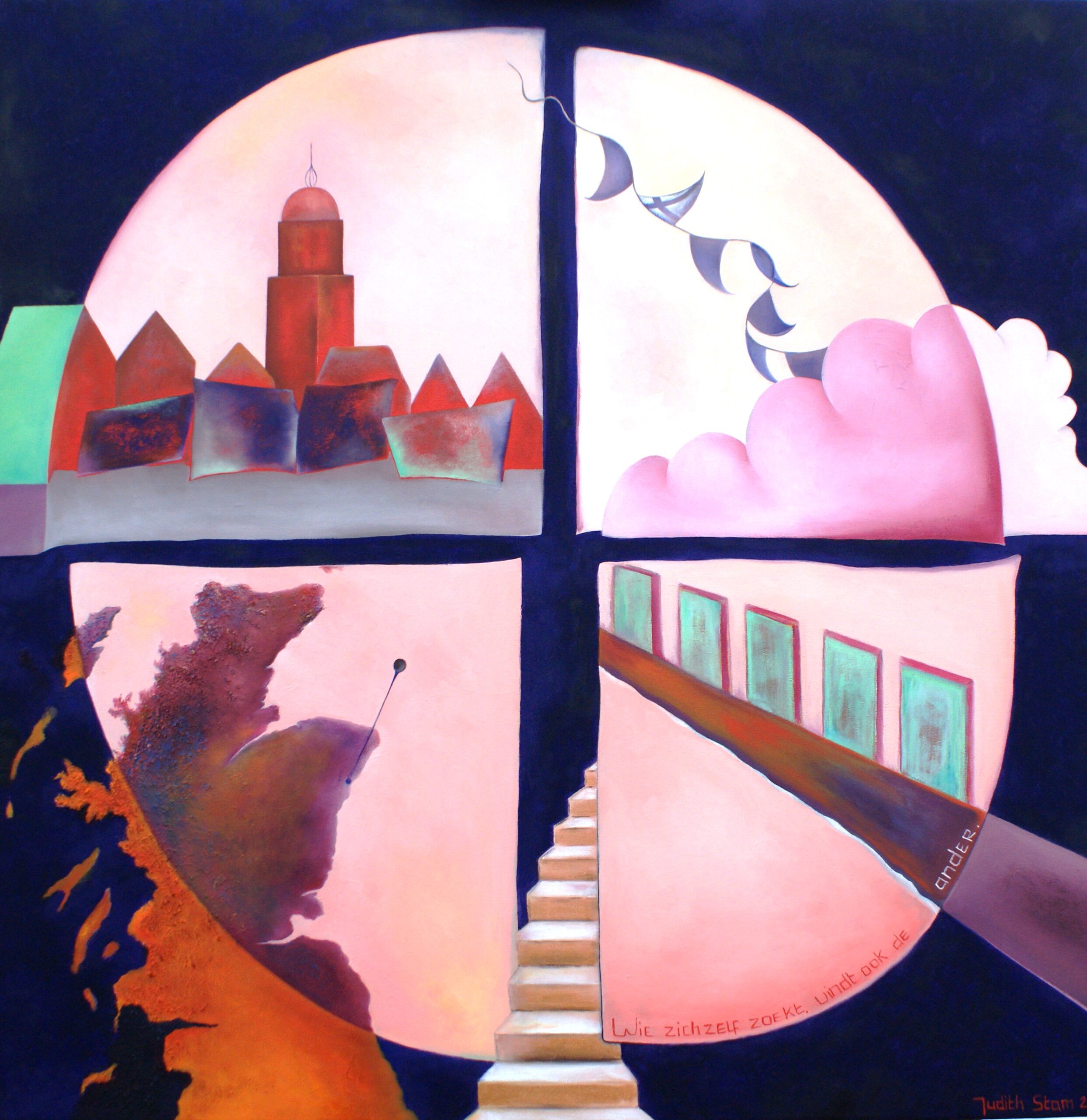 References
Afra Koers-Hartkamp described it as follows: 'After I got myself a beautiful painting by Judith, I wanted to give a "real Judith Stam" to two girlfriends for their thirtieth birthdays. The works of art came about after a nice conversation with Judith about what our friendship meant to us and how we view each other. Judith managed to translate the results of that conversation into two beautiful – completely different – canvases. A unique and personal gift that my girlfriends are still very happy with.'



Feest Olieverf op linnen 30x120cm.
visser olieverf op linnen 30X90 cm.
meditati op grote hoogte afmeting 30 x 90 cm. olieverf op linnen
kers op de taart met groen gebakje Olieverf op linnen 100X30 CM.
Waterman. 30x90 cm. Olieverf op linnen. kopie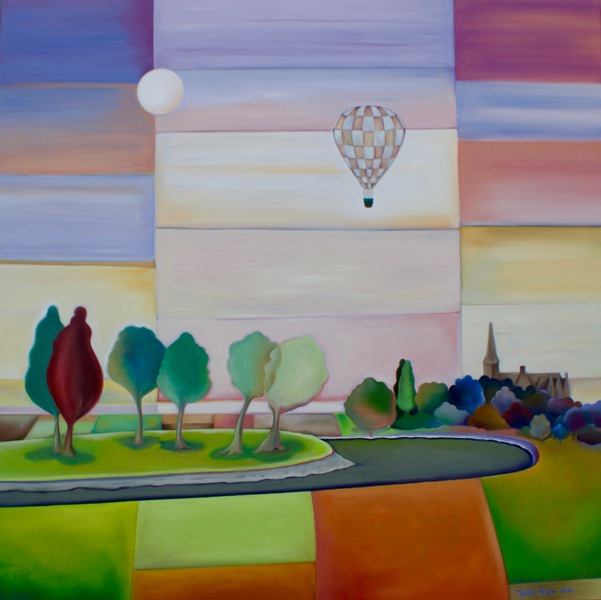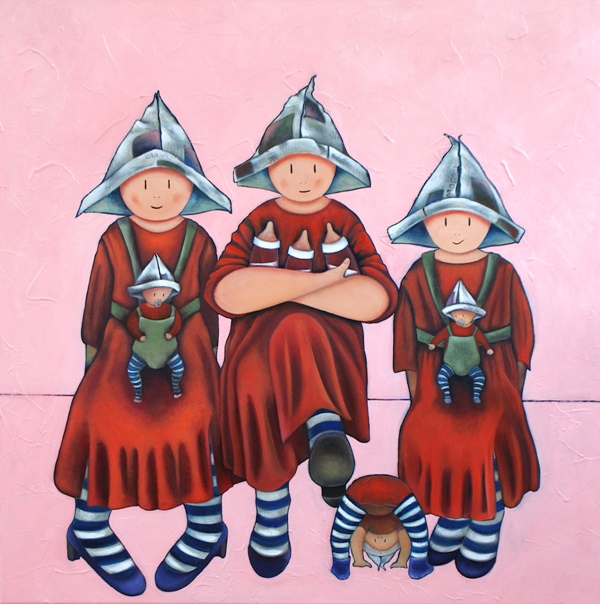 References
Henriette Jennissen: 'In this time of Covid, I eagerly send Judith Stam's cheerful cards out and my French friends "adooooorent!" Especially those of my friends in music have a good laugh; the best medicine in these turbulent times.'
Andrea and Egbert: 'We were looking for a painting of the IJssel landscape for our new house, in a village along the river IJssel. Judith created a perfect translation of our wishes for form, colour and atmosphere. The result is a very personal painting. A real eye-catcher that hangs in our living room. The work of art has is even more beautiful than we dared to dream. It makes us very happy every day.'
Dorothé Griesenbrock: 'Thirteen years ago, I first bought work by Judith Stam at an art fair. Her paintings caught my eye because of the colour and cheerfulness. Since then, I have followed her work and bought everything from cards, a lipstick case, bags and notebooks to calendars. And we now have several paintings on display, the latest acquisition is called "the 7 angels". They eye me, and they sing "Gloria" for me so beautifully. In my eyes, Judith is a great artist, very creative, a sweet person, with her heart in the right place.'
Prerna Ramanathan: 'I got 3 delightful paintings from Judith – one for the living room, one for the kitchen and one for a friend who had a baby in New York. I like her humorous, playful and colourful styles which brighten up the spaces where they are placed and are noticed and appreciated by visitors very often. She also customised one of the paintings to our life situation at that point, which will always serve as a wonderful memory for us. In our interactions, we developed a beautiful friendship with her and the family. Judith gives a part of her soul and heart to her work and I can't recommend her enough.'
Studio address:
Voorstraat 114
8715 JD  Stavoren
T:  +31(0)6 12 50 61 91
E:  info@judithstam.nl
I can be reached at:
By appointment only